Trends and Products: 2022 Q4
ASIAN CUISINE
Asian cuisine is continuing its influence on our dining experiences led by; Japanese, Casual Korean, South East Asia and Chinese dishes. As this influence continues these cuisines are gaining mass appeal.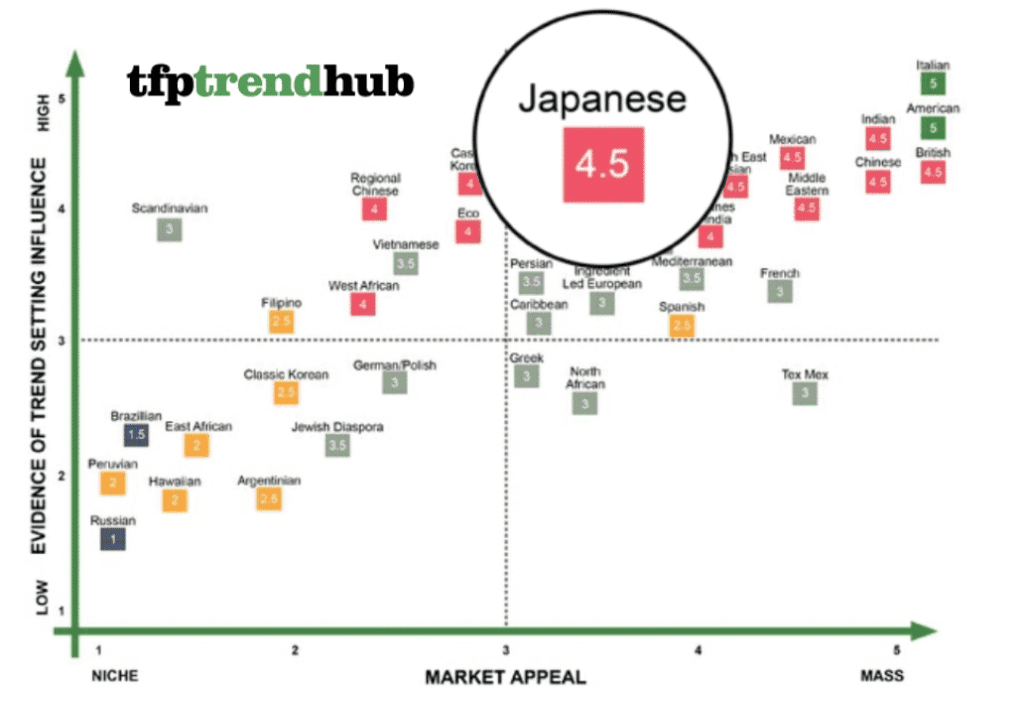 An interesting fusion of Japanese and Italian cuisines is re-emerging. Itameshi – which translates to casual Italian meal in Japanese – is not new but it is something that popped up a little bit more prominently during the pandemdic due to the use of seasonal ingredients, elements of comfort and familiarity, and the history behind Italian and Japanese cross-culturalism. The truth is that pantry staples from Japan are already well-loved throughout the world.
With well-known tastes like Miso and Soy Sauce, Japanese flavours have made their way into our supermarkets, restaurants, and homes, placing the umami taste profile of savouriness on the map. As one of the five fundamental flavours, umami is found in broths and cooked meats.
SOUTH KOREA
Consumers are drawn to Korean cuisine such as tteokbokki, fried chicken, and Korean corn dogs because of the K-craze. The K-culture is sweeping the globe; in fact, the Oxford English Dictionary has added 26 Korean terms.
Colours, textures, and the flavourful confluence of sweet, savoury, and spicy are all present in K-Cuisine. South Korean instant snacks (Buldak, Chapaguri) have become a ubiquitous appearance in stores, quickly appealing to the public.
While these are fast fixes, Korean cuisine is also making its way into restaurants, with menus including anything from Korean-style fried chicken to Gochujang-laced appetisers. Korean condiment exports have also increased dramatically.
It's no secret that the flavour and balance of spice is what makes a dish great. Gochujang Paste has taken over Siracha as the 'coolest' condiment around with a surge of upscale Korean restaurants, fried chicken joints and chefs around the country offering their own take on it.
DOWNLOAD THE FULL REPORT TO SEE MORE INSIGHTS AND RECIPES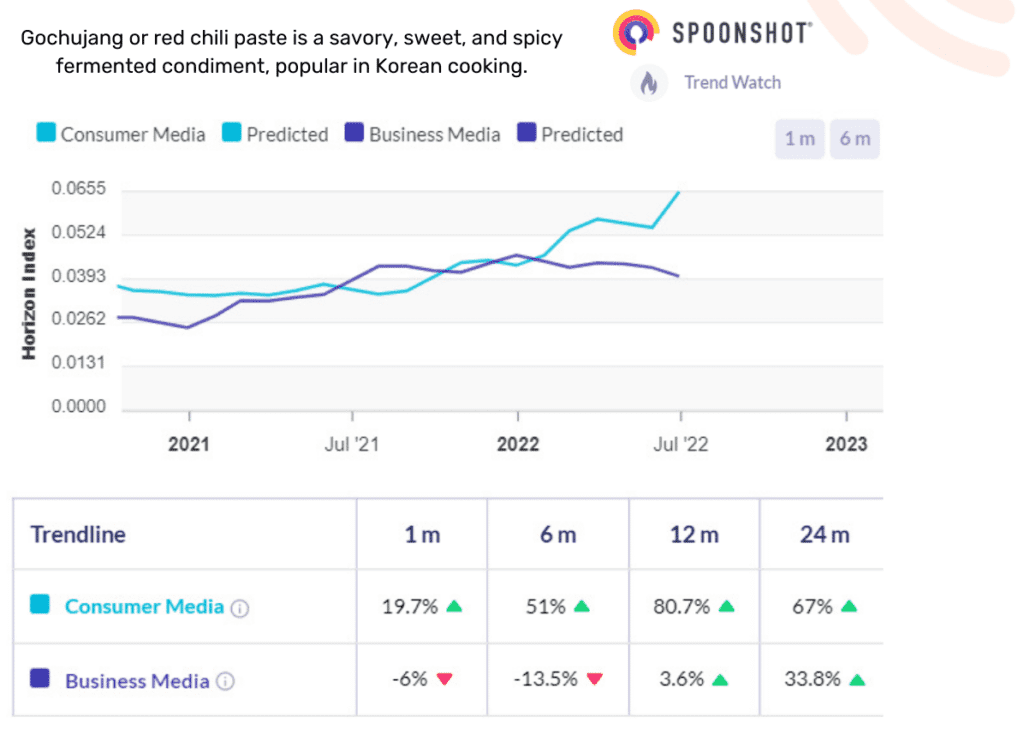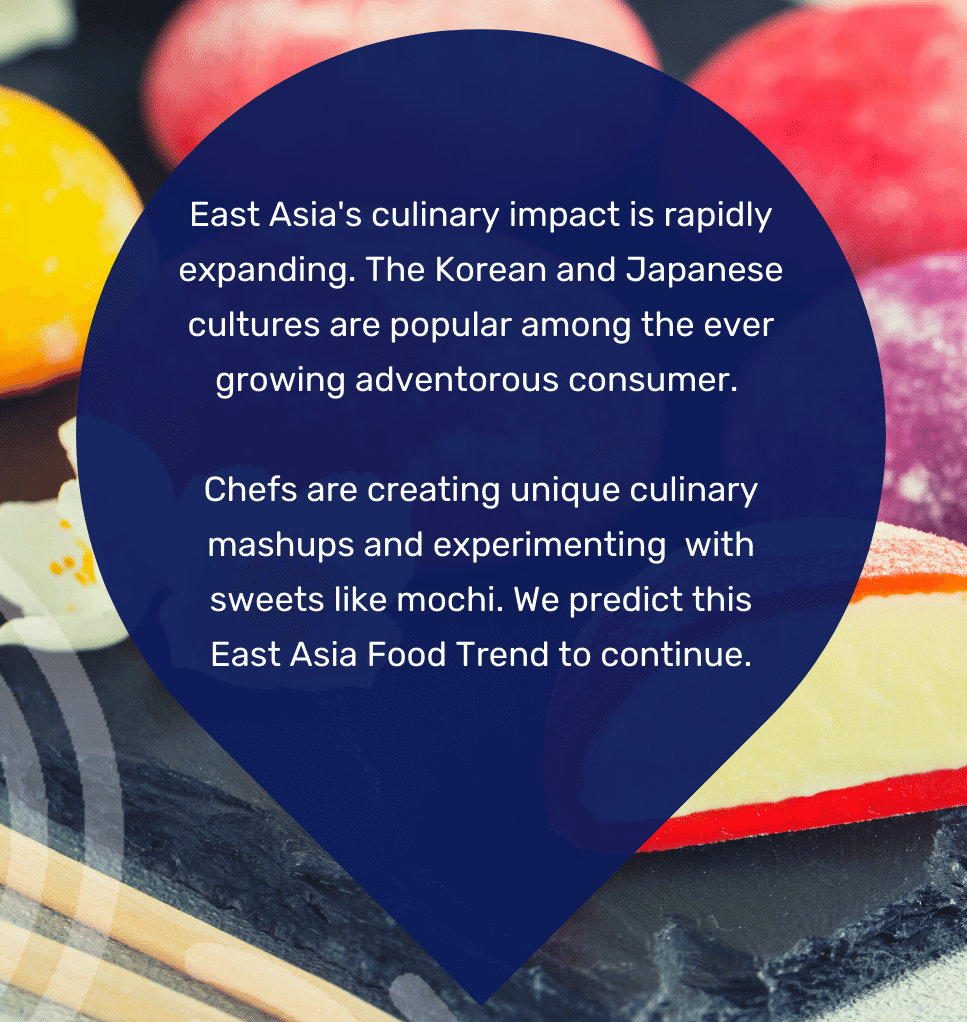 OUR PASTE RANGE
We have a wide range of Asian inspired pastes that can be used as a foundation for authentic flavours and dishes.
Shelf-life of 12 months on most and formats include:
Sachets: Sizes on request | MOQ 10,000 units
Sapphire Jar: 1.2 KG | MOQ 500kg
Tub: 10KG | MOQ 250kg
Contact us for more information, specifications and prices.
Black bean
A dark brown, thick, smooth paste made from fermented soya beans. It characteristically has a salty, bitter taste that goes well with chicken or beef and works well in Chinese stir fry recipes.
Gochujang
This traditional Korean paste is a blend of fermented soybeans, red peppers and chilli flakes. Its sweet and spicy flavour makes it versatile.
Green Thai
A fiery blend of green chillies which is balanced with acidity from lime and aromatic lemongrass and coriander. This paste pairs well with prawns, chicken or vegetables and is one of the most popular Thai curries.
Red Thai
A versatile base for many Thai dishes. The paste is flavoured with red chillies, fish sauce and lemongrass which gives it a rich, aromatic flavour. Red Thai is milder than Green Thai despite its intense colour, but still has a warm kick.
Anchovy
A fish paste prepared using anchovies as a primary ingredient. It is used as a condiment and as an ingredient in various dishes to provide flavour to foods and as a source of nutrients.
Red Miso
A staple of Japanese cuisine. The delicious umami flavours come from fermented soybeans and a little of this paste goes a long way, adding rich depth of flavour to your cooking.
Tomato
A thick paste made by cooking tomatoes for several hours to reduce the water content, straining out the seeds and skins, and cooking the liquid again to reduce the base to a thick, rich concentrate. It is used to impart an intense tomato flavour to several dishes.
Chipotle
Chipotle chilli is mixed with water, tomato puree, spirit vinegar, sugar, onion powder, salt and chilli to form a smooth paste.
Black Garlic
A garlic paste made with aged white garlic, adding a sweet yet savoury taste without an after smell. Perfect for dressings, stocks, marinades, chillies, stir-fries and sauces.
Sriracha
A spicy paste made from red chillies, garlic and vinegar. It is used to enhance the flavour of many dishes including soups, noodles, dips and sauces.
Lemongrass
A thick, fibrous made primarily from blended lemongrass that has a strong aromatic aroma. It combines well with chicken, seafood and vegetables and the lemon flavour is wonderful used in Asian dishes such as marinades, curries, stir fries and soups.