Manish Mandavia Takes the Helm as CEO of Lupa Foods
We're thrilled to share some exciting news regarding a key leadership transition at Lupa Foods. Manish Mandavia, who has been an integral part of our journey, has been promoted to the position of Chief Executive Officer (CEO). This development not only marks a significant milestone for Manish but also highlights our unwavering dedication to nurturing and promoting exceptional talent from within our organization.
Lupa Foods, with its rich 120-year history, stands as a respected name in the UK food industry. Our legacy is deeply rooted in Italian tradition, and we offer a comprehensive range of over 600 food products and ingredients to the food manufacturing market. Beyond being importers and distributors, we're driven by innovation and a steadfast commitment to delivering excellence.
Peter Crystal, our Executive Chairman, often emphasizes that our 120 years of experience serve as the bedrock upon which we build our customers' success. This commitment to excellence has been the driving force behind our continuous growth and innovation.
Manish Mandavia embarked on his journey with Lupa Foods in 2009, when he joined us as Finance Director. With a strong finance background, originally from EY, Manish brought a unique perspective to our team. Over the years, he's led us through numerous challenges, including the financial crises and the complexities of Brexit. His strategic acumen played a pivotal role in our significant growth, including a recent acquisition that doubled our size.
In 2019, Manish assumed the role of Chief Operating Officer (COO), where he led us through the global pandemic while maintaining a clear sense of purpose and direction showcasing his leadership capabilities.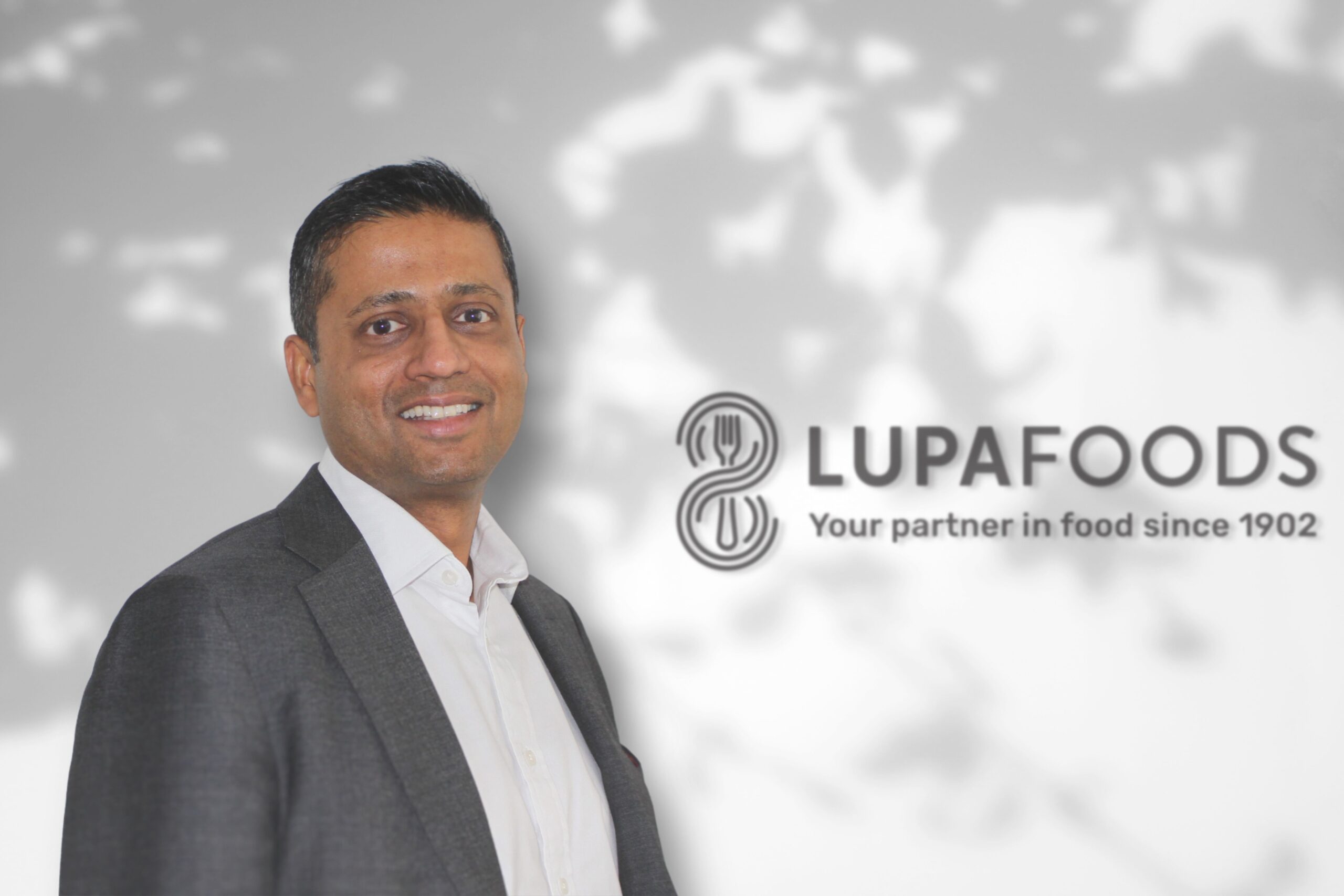 Today, as Manish steps into the CEO role, we are confident that he will lead Lupa Foods to new heights. His deep understanding of our business, our customers, our suppliers, and our team makes him the ideal choice to helm our organization.
Peter Crystal, on behalf of our Board, expressed our collective confidence in Manish's ability: "We are confident that Manish will lead Lupa to fulfil its potential as the leading partner to the food industry for quality ingredients."
Manish himself is equally enthusiastic about this new role: "I want to thank the Board for entrusting me with the position of CEO. Lupa Foods is truly a great company. Our biggest asset is our people who are talented, hard-working, and passionate about the products that we supply. It is an honour to lead this exceptional team and to continue delivering for our customers, suppliers, and shareholders."
This promotion heralds an exciting chapter for Lupa Foods as we reaffirm our commitment to delivering exceptional quality ingredients and innovative solutions to the food industry. With our rich heritage, global reach, and a dedicated leadership team, we are poised for continued success.
We invite you to stay tuned as we continue to set new standards in the world of food ingredients, bringing quality and innovation to the forefront of the industry.